Management team


Martin Garcia – Executive Chairman
With extensive knowledge of the markets we trade in, Martin has over 20 years of financial services experience and 16 years direct experience in the international health insurance market. He developed and managed a high profile IPMI specialist and has lived in Dubai, Hong Kong and the UK over the course of the last 15 years.

Zahir Sharif - Managing Director - Now Health International 
Zahir carries over 16 years experience in insurance across both developed and emerging markets. He has worked in 3 continents and with over 21 countries. General management responsibilities include full P&L, strategy, underwriting, risk management, contract negotiation, restructuring, acquisitions, distribution management and talent development. Zahir has proven track record in building businesses and driving profitable growth.

Rob McIntyre - Managing Director Asia Pacific & Chief Distribution Officer
Rob has many years of international health insurance experience in both Europe and Asia, and in particular Singapore. Coming from both a sales and technical background, Rob has a full understanding of the international health insurance market. 


Stephane Louvrier – General Manager – Greater China
Stephane has 20 years experience working in the insurance sector having previously held senior positions in the industry in both Europe and Asia. He has expertise in delivering a range of strategic insurance projects, and as General Manager for Greater China is responsible for the continued growth of the business across the region.

Stephen Wong - General Manager - China 
Stephen is a well-seasoned insurance leader with a proven track record in delivering exceptional performance for market leading insurers within Greater China. He is skilled in Portfolio Management and Risk Management, and is an experienced sales driver with a strategic focus on developing distribution and high-performance Sales teams.

Francis Ng – Sales and Distribution Director – Greater China Region
Francis has a decade of experience working for leading players in the international health insurance industry, with particular expertise in building distribution platforms to drive profitable growth. Fluent in English, Cantonese and Mandarin, Francis is responsible for developing and deploying strategic distribution partnerships across the Greater China region.

Alison Massey - Group Marketing Director
Alison has over 20 years' experience in financial services marketing and communications, the last 10 of which have been in the international health insurance field. A qualified, technical marketer, her core skill set lies in digital marketing and brand development.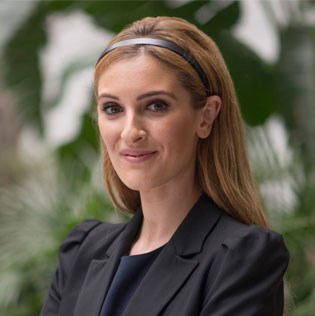 Lauren McCluskey - Group HR & Training Director
Lauren is a certified HR practitioner and gained generalist HR experience in the service and aviation industries working with key international brands supporting large client groups. She has a Bachelor's degree in Business, majoring in Human Resources and Economics, and is Training and Assessment (TAA) qualified. Lauren joined the business in 2014 and is accountable for all facets of HR operations and people and talent development.